FREE DELIVERY ON ALL UK ORDERS OVER £75 - Please note that due to the current restrictions orders may take a little longer to arrive than usual.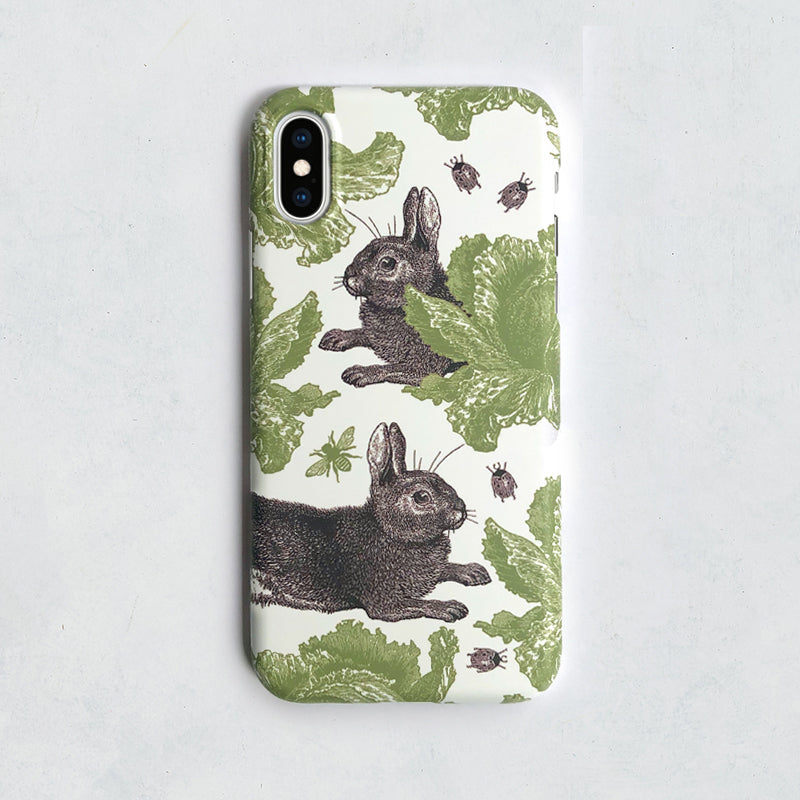 Rabbit & Cabbage Phone Case
Protect your phone from bumps and scratches with a characterful new phone case, featuring our Rabbit & Cabbage design.
Available for iPhone 7/8 Plus
Why not pair with matching tote bag and cosmetic bag?
Covers back and sides of phone
Access to all ports with cut away detailing
Slim & lightweight
Matt finish
Helps protect against bumps & scratches
Our cases are designed as a fashion accessory and while they will protect against minor bumps and scratches, sadly no case is indestructible. Thornback & Peel does not warrant that our cases will protect your phone against all circumstances.